Some of you know me in real life, others are simply blog friends. Either way I hope you know how passionate I am about my marriage--as well as marriages in general :) I figure I'm somewhat biased, but I have a KICK BUTT-REAL LIFE relationship with my husband. Don't quit reading at this point--I'll save the mushy stuff for later.
Through
Jessica
at Stiletto's and a Fishing Pole, I've discovered
THIS
family's blog.
As someone who cherishes and honors the covenant of marriage, I have fallen in love with this family's touching story and desire to encourage others with the good work that God has done in their lives.
They are starting a new journey on April 4th, 2011.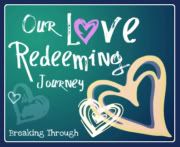 "/>
Please, please join me while I follow their story and soak up their encouragement during the month of April.